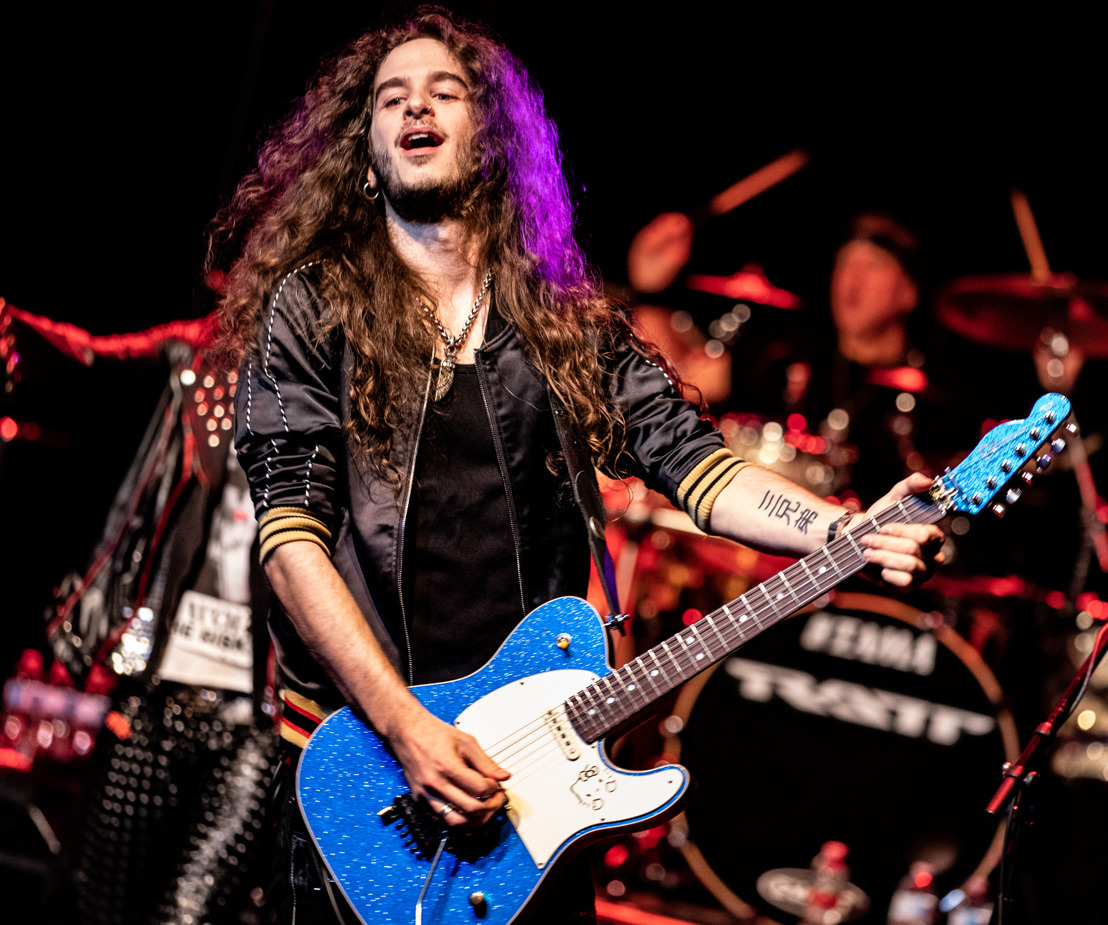 RATT's "New Breed" Guitarist Jordan Ziff Rounds Out His Raw Sound with SonoTone Premium Strings
How the young-gun guitar slinger upgraded his minimalist rig to achieve warmer, harmonically richer rock 'n' roll guitar tone
Los Angeles, October 13, 2020 — It's not everyday that a guitar player under 30 gets what many up-and-coming musicians might consider the opportunity of a lifetime: To write, record, and perform professionally alongside the stars one has steered by throughout the years—including artists and musicians who've shaped one's playing style and signature sound—especially when the band they've been hired to play for has been around longer than the guitarist has been alive.
​
​As part of RATT's "new breed" of musicians — which includes drummer Pete Holmes, as well as the band's founding members Stephen Pearcy (lead vocalist) and Juan Croucier (bass and backup vocals) — lead guitarist Jordan Ziff knew he had some big shoes to fill when he was hired to replace the band's longtime lead guitarist, Warren DeMartini, who contributed some of the most recognizable aspects of the Los Angeles glam metal sound when the band hit the scene. With a purist mentality for guitar tone and virtuosic ability to emulate, rather than imitate, his forebears, Ziff has since managed to round out his own signature sound — without adding equipment to his minimalist setup other than SonoTone Fusion strings.
Out of the cellar
Ziff set his sights on a career as a professional musician early in life, the day he picked up his first electric guitar, and by age 15 he was already touring in Europe with his band Age of Evil. Later, he cut his teeth and further developed his own style with the professional cover band MetalHead, until he was offered both the RATT gig and the opportunity tour alongside another of his longtime influences, former Megadeth lead guitarist Marty Friedman.
As was the case with virtually the entire world of professional recording, performing and touring musicians, this past year did not turn out as planned. At the start 2020, the members RATT had been preparing to headline their then-upcoming Big Rock Summer Tour, with supporting acts like Cinderella's Tom Keifer, Skid Row and Slaughter, until the COVID-19 pandemic in March forced the band to postpone further touring plans.
Then, in April, more than 35 years after RATT's 1984 debut LP Out of the Cellar broke the Billboard Top 10 charts, the album's biggest hit and one of the most iconic songs of the glam metal era, "Round and Round," broke the Billboard Top 20, again, following the band's appearance in a Geico TV commercial. And, by June of this year, the appearance has caused a resurgent interest in RATT's now-classic sound and aesthetic among a whole new generation of listeners.
Pursuing a lifelong labor of love
While 28 years of age may not be "young," especially relative to the age demographic of performers in the recording industry, compared to a typical career path, it's an early age to be recognized among industry veterans and other experts for having mastered a craft, proven one's artistic potential and developed a unique style in any given field.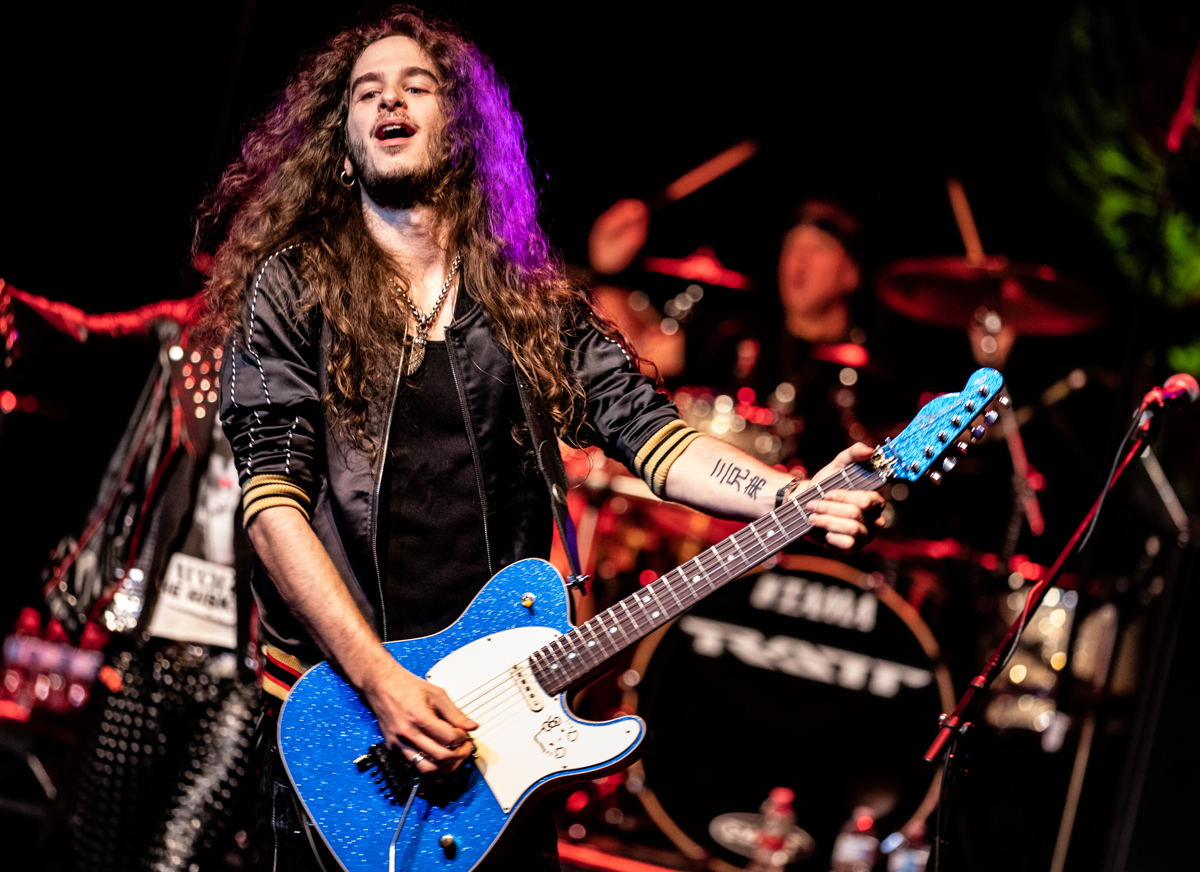 Even though Ziff was still in his 20s when he got offered the gig to replace RATT's former lead guitarist, by that time he had already been honing his chops for two decades, in a labor of love with his instrument that began even before he even got his first guitar.
"Right away, I was super serious when I started practicing guitar at age seven," Ziff said. "But, even before I even started playing, I was sure of myself from the first time I held an electric guitar — I thought it was the coolest thing ever. So, I said to myself, 'I'm going to do everything I need to do to make sure I can do this for the rest of my life.'"
Of course, a lot has changed since Ziff was seven. Growing increasingly attached to his instrument as he developed into a well-rounded musician, he learned how to creatively express himself on his instrument by playing along to recordings by his favorite artists and learning licks from guitarists like DeMartini and Friedman, as well as other influences — including Brian May, John Sykes, and Randy Rhoads.
As Ziff grew as a musician and developed his own signature playing style, he adjusted his equipment setup to suit his needs as he grew, artistically, mentally and physically, keeping his rig simple, all the while, with a purist's philosophy for obtaining his ideal guitar tone.
Most often, Ziff plugs one of his Gibson, Fender and Charvel guitars straight into 100W and 50W Marshall Plexi amplifiers with nothing more than a Becos TS8-MS overdrive pedal in the signal chain between, which he uses whenever he needs a transparent boost without adding much gain.
SonoTone Fusion series strings: Round and rounder sound
With such a minimalist rig, there were few variables Ziff could change in his setup to improve the sound he'd made his own over the years — until he tried SonoTone strings and noticed they sounded different than any strings he'd put on his guitars before.
"When I was in high school, I played Les Pauls with 9-42 gauges, and I played it down a half-step, with super-low action, too," Ziff recalled. "Back then I made sure all my guitars were set up perfectly so I could have the action slammed down to the frets, with super slinky strings.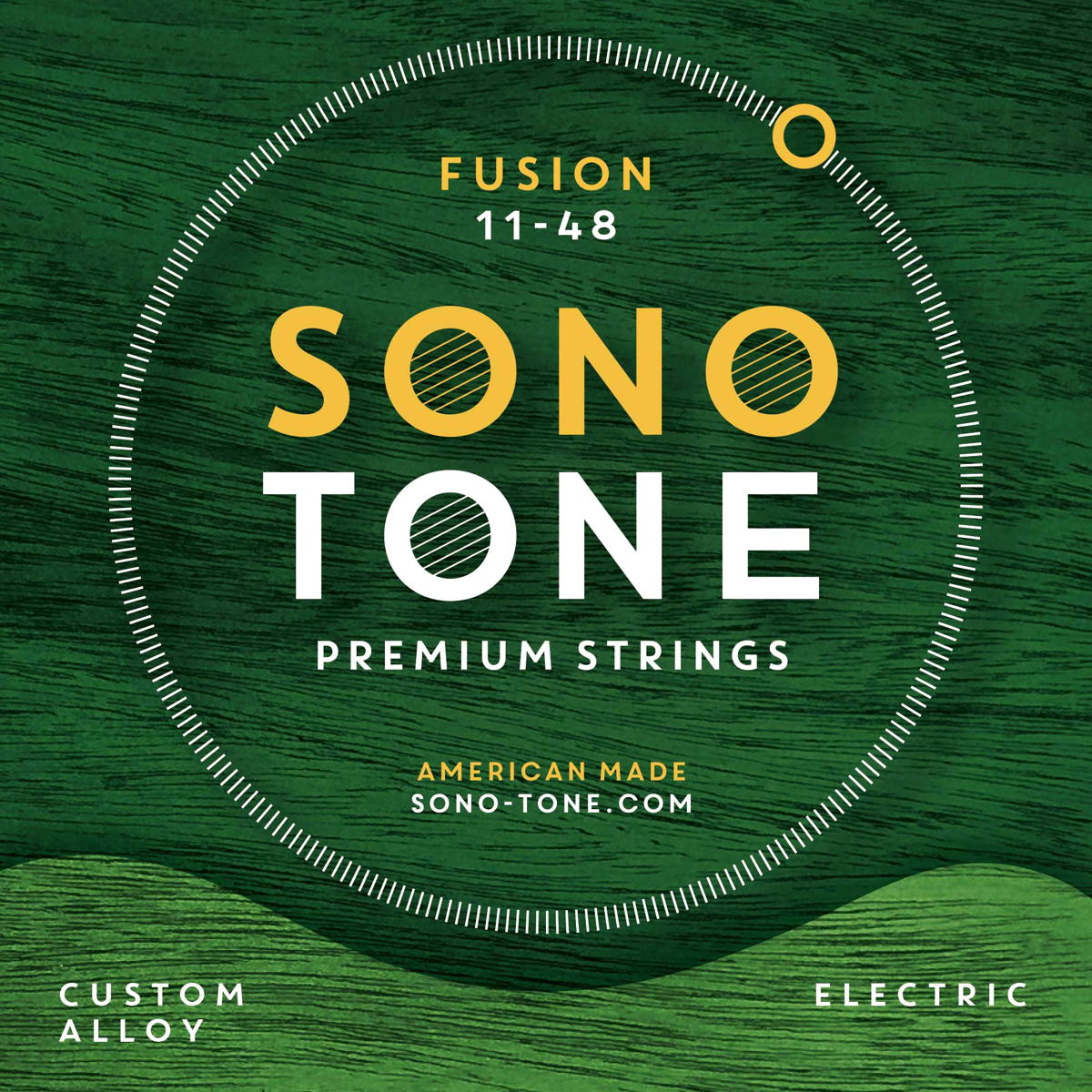 "Now, I like to play with relatively high action, and the 10-46 standard gauge on a Fender is about the thinnest I'll go," he continued. "I'm super rough on strings, now, sometimes bending up two full steps. So, breaking strings was often a problem for me."
Ziff has outfitted every one of the guitars in his collection with SonoTone Fusion series premium strings, using 11-48 gauge sets on his Les Paul-style, 24 ¾-inch scale guitars and 10-46 sets on his Fender and Charvel 25 ½-inch fretboards,
"Before I tried SonoTone, I didn't really think about strings," Ziff said. "I usually bought the same brand, because they were the cheapest. And sometimes when I went on tour with other guitarists, other string companies would send me their sets, and I would use those, because—at the time—I didn't really care about the sound of the strings.
"But, once I tried SonoTone strings on my guitars, I could tell they sounded warmer and rounder, to my ear—with more harmonic richness. They didn't sound super tinny when I first put them on, like some of the other brands I've used. And, because I really like to get a lot of attack from my amp and low output–style pickups — which add even more attack — SonoTone Fusion strings have really helped to round out my sound. I tried all the different types, but the Fusion series were the ones that spoke to me the most when I was playing with them.
"Plus, I've put them on all my guitars—and, so far, I haven't broken a string yet!"
---
About SonoTone
SonoTone is a small batch high-quality string manufacturer based in Massachusetts. In a world of commoditized, all-purpose guitar strings sold to the mass market, SonoTone strings are authentic, comfortable and expressive and sold directly to the customer. For more about SonoTone, please visit our website at www.sono-tone.com
---
David Ball Public Relations, Hummingbird Media, Inc.

Jeff Touzeau Public Relations, Hummingbird Media, Inc.