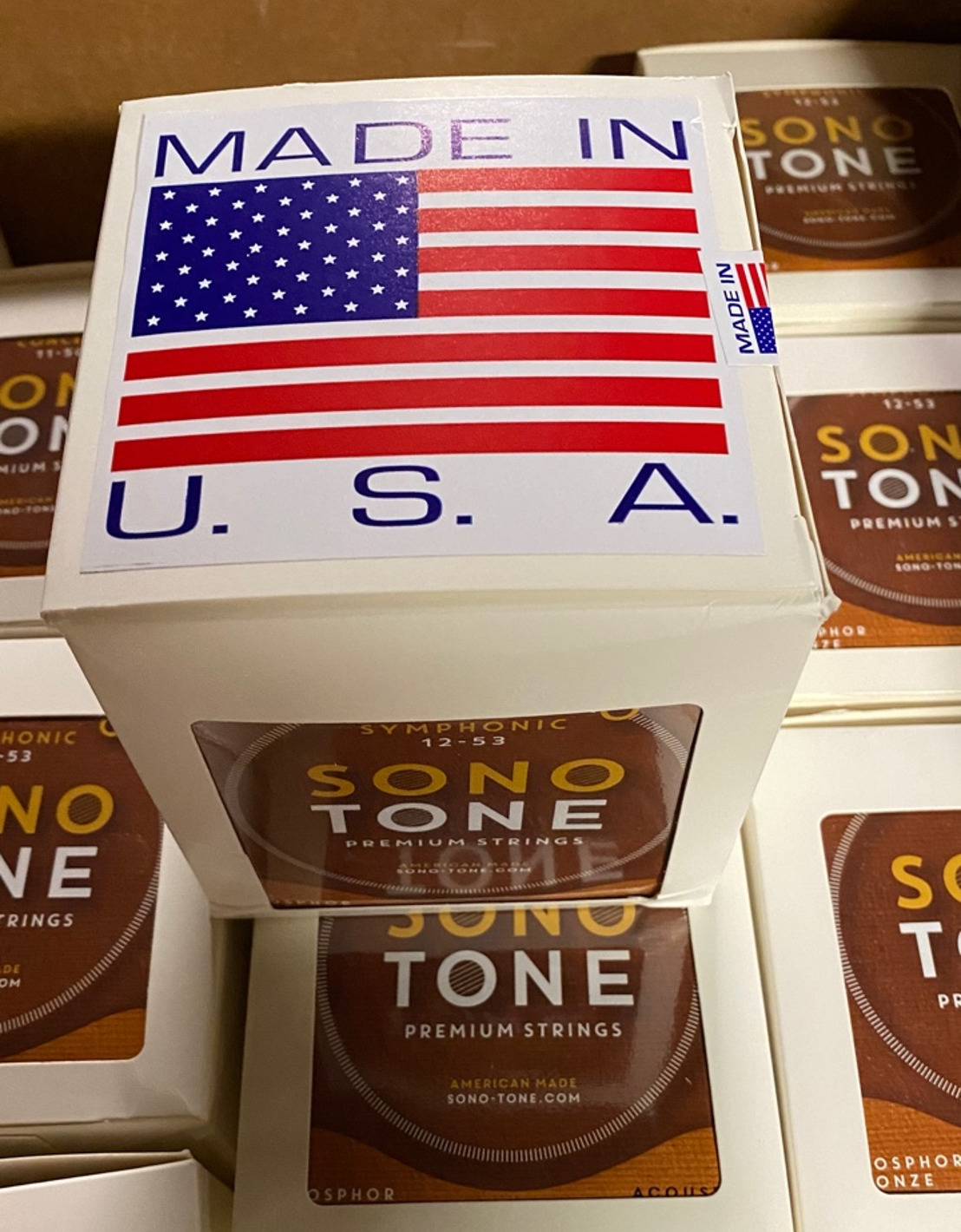 SonoTone Premium Strings Expands to South Korea in Partnership With Seoul-based Fine Luthiers
Now distributing SonoTone premium acoustic and electric guitar and bass strings to the Korean market, Fine Luthiers also strings each of its world class luthier-built guitars with SonoTone strings
Seoul, South Korea, May 17, 2021 — SonoTone, the Massachusetts-based manufacturer of boutique, premium guitar strings, has partnered with Seoul-based Fine Luthiers, Now, in addition to providing high-end guitar luthier brand names in South Korea, Fine Luthiers will be distributing SonoTone premium strings to discerning guitar players and instrument collectors, alike—plus, all guitars from Fine Luthiers will now come pre-strung with a pack of SonoTone strings, right out of the box.
"We happen to work with Stephen Marchione, founder and the luthier of Marchione guitars," said Fine Luthiers' Alan Hwang. "I hadn't known that he strung each of his Marchione guitars with SonoTone strings. But then, later, after playing one for about 7 months and noticing the strings didn't have any rusting—even without any coatings—and the pitch of each string was still the same!"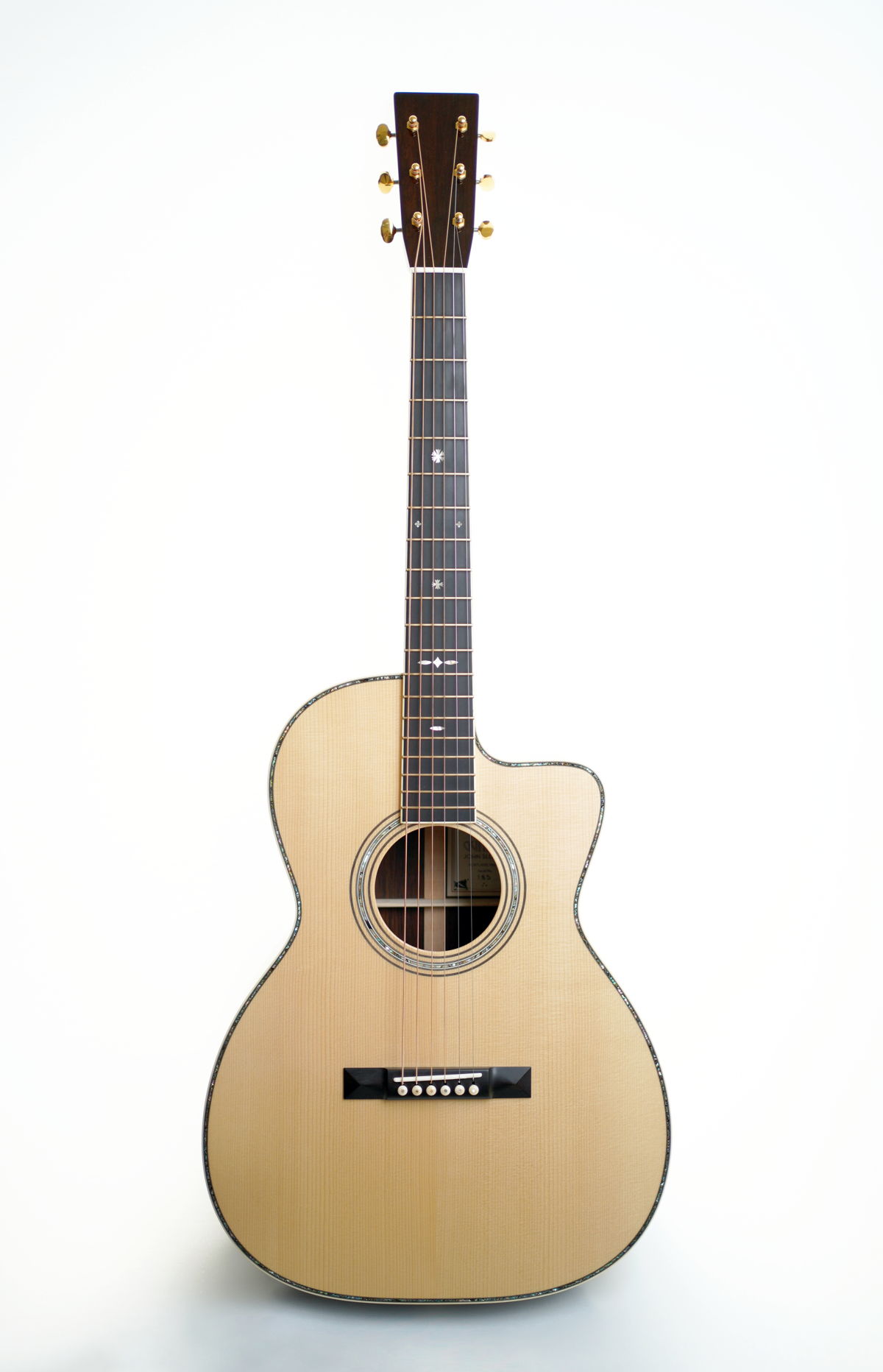 Looking to try out SonoTone acoustic strings, Fine Luthiers contacted SonoTone founder P.K. Pandey, who sent them packs of the SonoTone Symphonic series phosphor bronze and Concert brass series acoustic guitar strings. Hwang said, "After testing them out with our dealers (on the John Slobod guitar [pictured below] on which they tested the SonoTone Symphonic series) the reviews from dealers were so great, we decided, 'We've got to bring these high-end strings to guitar players into our market' and started to distribute the strings.
Strategies to help bring better strings to South Korea
Starting with just a handful of key dealers—five physical store locations to which Fine Luthiers established its partnerships—to remain selective about the shops and the customers to whom they will sell their strings.
"At the moment we're starting with a very few dealers," Hwang said. " They're very famous shops and really beloved by guitar players in Korea, since they have user-friendly setups where customers have the opportunity to test many different high-end accessories and strings. And by keeping SonoTone a limited-distribution string to dealers will make these strings more special, and make it more of a high-end brand image."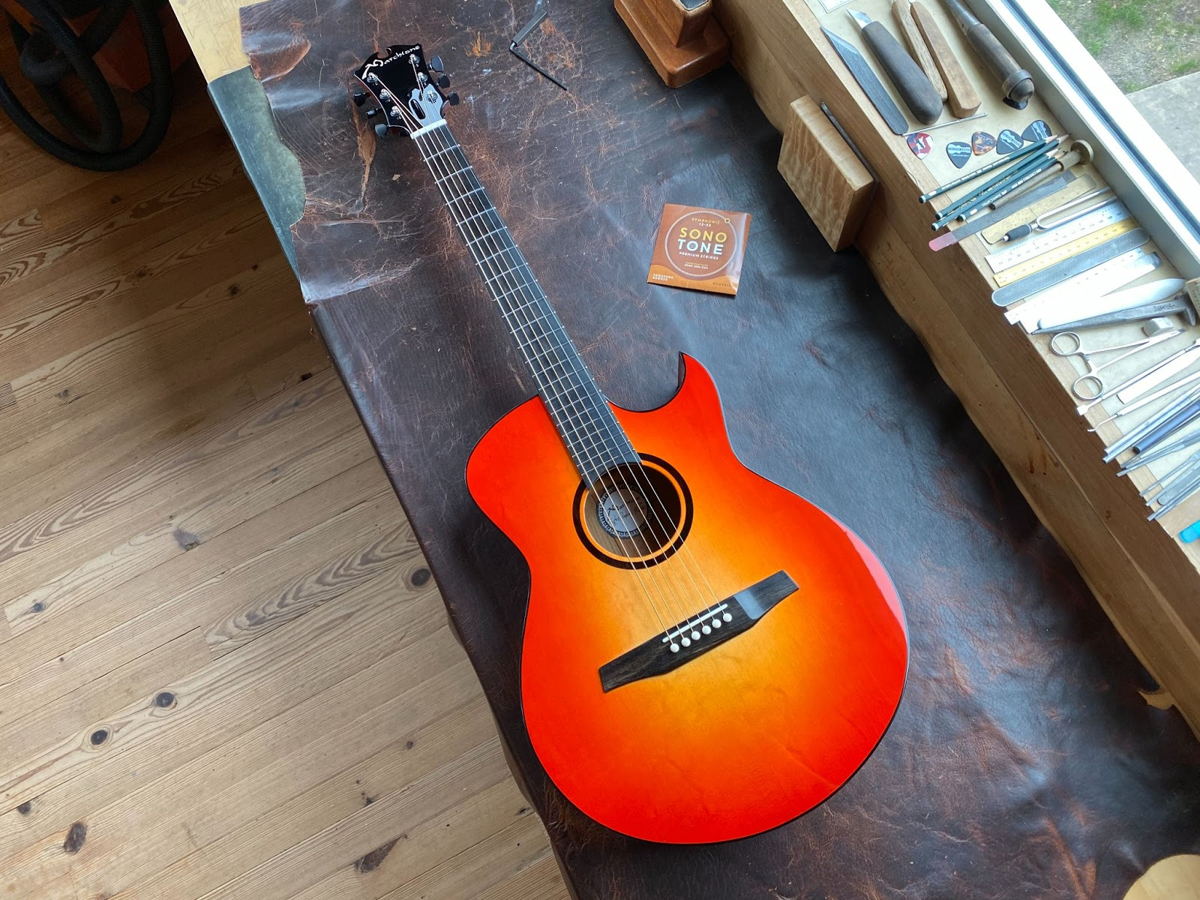 A new company making strings the old way
"It's a truly amazing experience, knowing that someone can actually start this kind of business," Hwang continued. " And I really respect PK for that. "
"I couldn't believe that right now it's 2021, but PK and his US-based manufacturing team are trying to do the old way of string making. And that is really what quality is all about. So we appreciate what they're doing, and we hope to see SonoTone played among many, many guitarists in the future of guitar players in Korea."
About SonoTone
SonoTone is a small batch high-quality string manufacturer based in Massachusetts. In a world of commoditized, all-purpose guitar strings sold to the mass market, SonoTone strings are authentic, comfortable and expressive and sold directly to the customer. For more about SonoTone, please visit our website at www.sono-tone.com
Media contacts:
David Ball
​Public Relations
​Hummingbird Media
​+1 (630) 885-1795
Jeff Touzeau
​Public Relations
​Hummingbird Media
​+1 (914) 602 2913
​[email protected]
---
David Ball Public Relations, Hummingbird Media, Inc.

Jeff Touzeau Public Relations, Hummingbird Media, Inc.