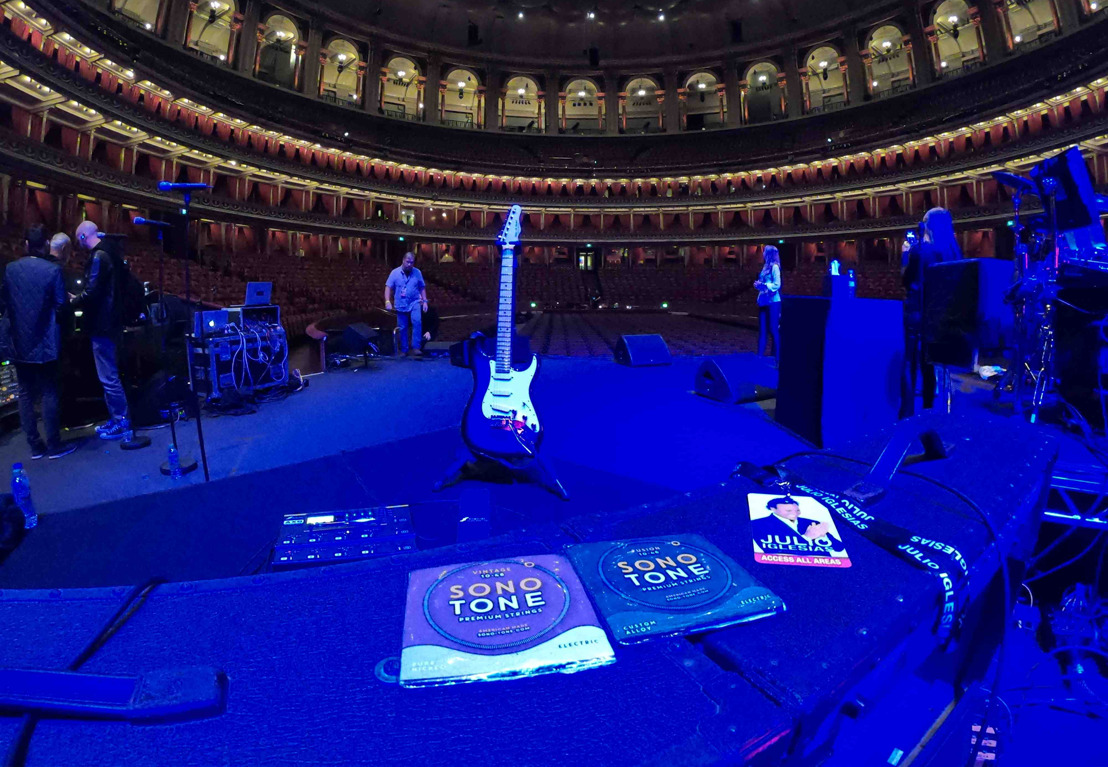 Camilo Velandia Trusts SonoTone Premium Strings to Deliver Onstage at Royal Albert Hall
Whether touring the world with top-selling artist Julio Iglesias, or recording sessions for NBC's La Voz USA, the guitarist extraordinaire now uses SonoTone strings wherever he plays
October 31, 2019, London, UK — On October 28 guitarist Camilo Velandia concluded a long list of 2019 tour dates with a performance at London's Royal Albert Hall, sharing the stage with internationally renowned latin artist Julio Iglesias. Adding yet another to the list of storied venues Velandia has performed in across the globe over the last decade, he chose, once again, to use the brand of strings he has come to prefer for all his guitars — SonoTone premium strings — which Velandia now relies on anywhere he plays, whether onstage at one of the world's most iconic venues, or in the studio for NBC's Le Voz USA, during his recent pre-production recording sessions.
Having also toured this year with the likes of Grammy-winning artist Jon Secada, in addition to other artists in years past, such as Natalia Jimenez, Diego Torres and Jennifer Lopez ​ — among many others — the guitarist has remained highly sought after for his virtuosic abilities, a wealth of expertise in a variety of playing styles, and a keen ear for guitar tone.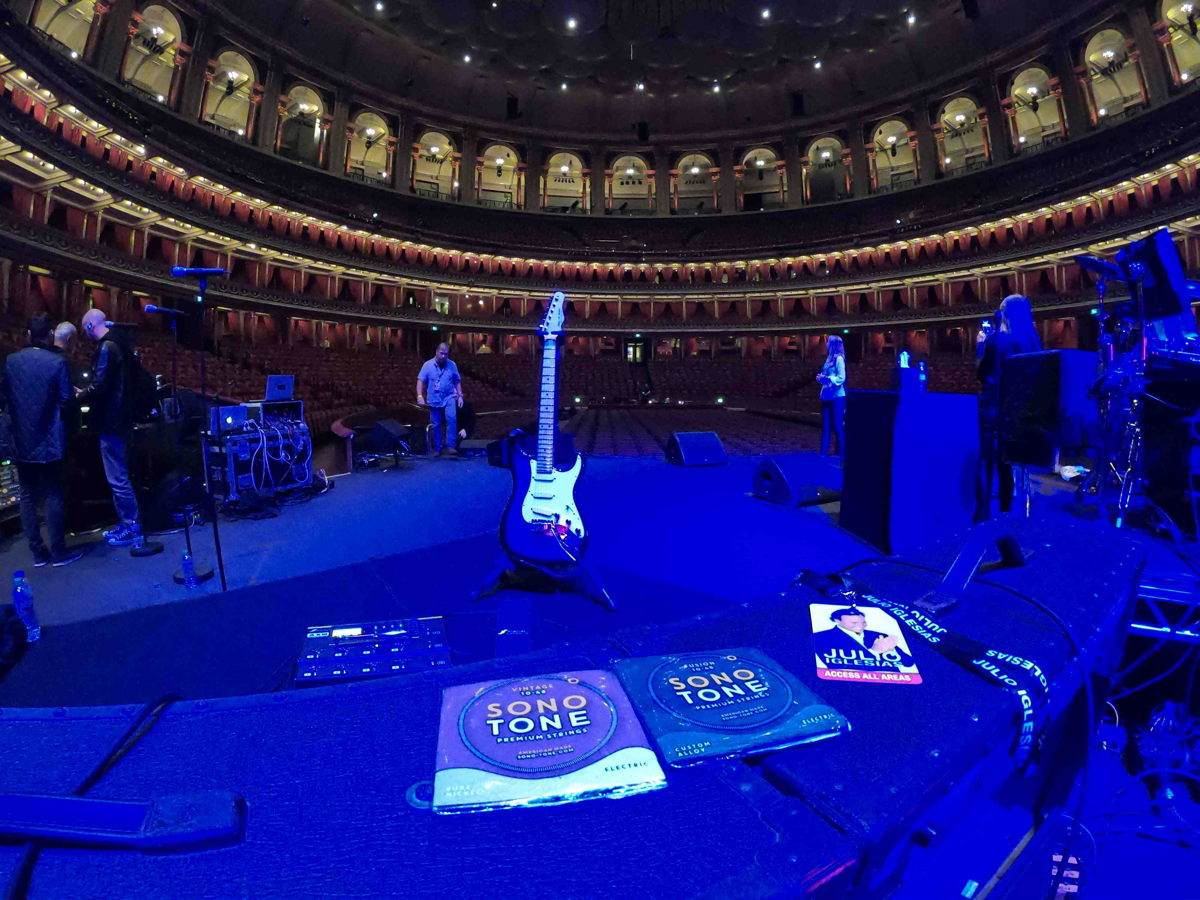 A manufacturer pro players can rely on
​With such a rigorous touring and recording schedule, Velandia goes through a lot of strings, using different styles and gauges to cull out of each instrument the sound he seeks, based on the style of music he's playing. Since setting up all his guitars with SonoTone strings, he can be sure even before he picks one up that the nuances of each guitar's overall sound have been optimized to ring out, elevating his instruments their fullest potential by enhancing tonal clarity, warmth and sustain. Plus, now Velandia also has a boutique string supplier he can rely on to deliver the necessary tools of his trade, without having to jump through hoops when stocking up for a tour.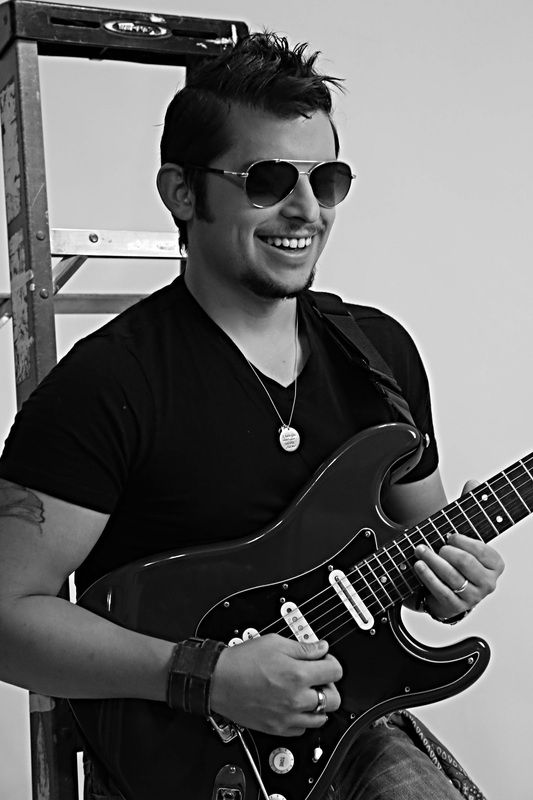 "I was an artist endorsee for another string manufacturer," Velandia said, "and I would regularly order a really big bag of strings, so that I wouldn't have to order them again for another six months. But, every time I would need strings again, it was like the person that I was in touch with previously didn't work there anymore. And I didn't know how to get in touch with anybody who could help. It happened many times, where I would have to go into a music store and buy strings. It was a cycle that kept repeating, until P.K. [Pandey, SonoTone's founder] reached out, and my relationship with SonoTone took off from there."
Pandey sent Velandia a set of his custom-formulated Vintage series guitar strings, and Velandia heard the difference instantly. "I noticed the change right away," he said. "Once I put them on, the guitar sounded different. It was more glassy. It was the kind of thing that I didn't think would come from strings — more like the kind of thing you get from changing something in an amp, or a maybe in the chain of effects. So, that was impressive! And that was just the first set that I tried."
Velandia and Pandey have been in touch ever since; and, since then, Velandia has used all the different styles of SonoTone strings to set up all the guitars in his arsenal — each with unique tonal characteristics chosen according to Velandia's discerning ear — for the many different genres, playing styles and approaches to musical expression included in the guitarist's vast professional repertoire. Furthermore, because Pandey never intends to scale-up his small-batch manufacturing process into a larger commercial enterprise, Velandia can rest assured that he'll be able to get bulk sets of SonoTone strings delivered to him directly the next time he's about to embark on a world tour.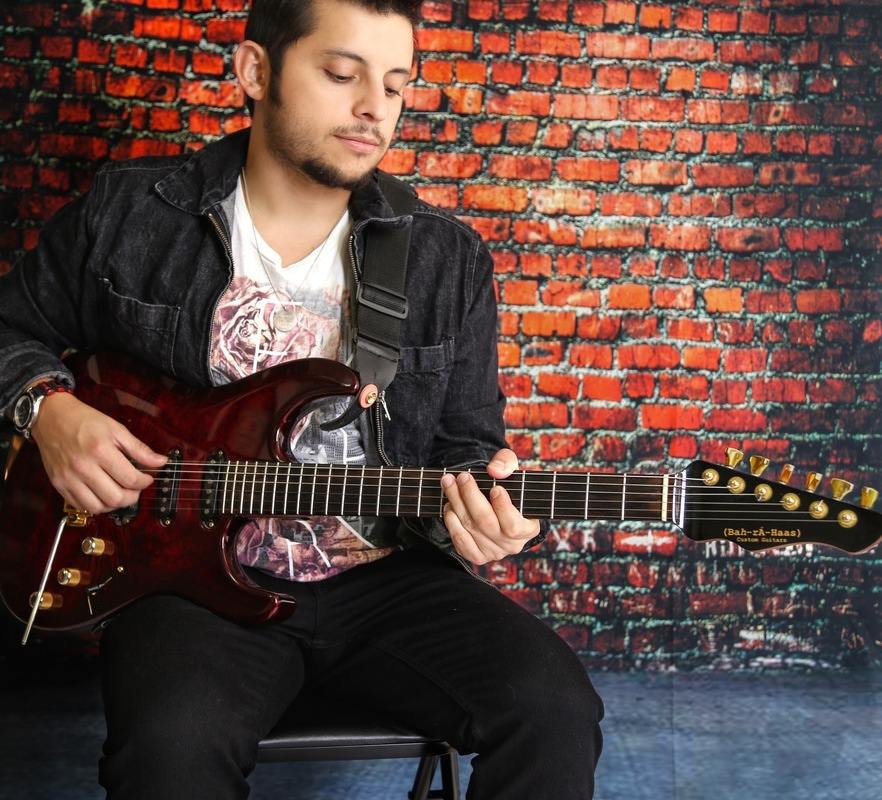 Try SonoTone for yourself
​Velandia is quick to admit, however, the difficulty of convincing others how such a subtle change to an essential element of the guitar — the only part requiring regular maintenance, no matter your level of expertise — for such a relatively small increase in price, could have such a profound impact on the experience of playing his instruments.
"It's hard to show somebody what strings sound like," he said. "A lot of times it's a matter of playing them, and then switching to something else. For example, I had bought a used guitar that I purchased online from an out-of-state retailer. When the guitar arrived, I was really excited to play it, but it had really old strings on it. So, I just grabbed a set of acoustic strings nearest to me, which happened to be the last acoustic set I had left from my previous supplier.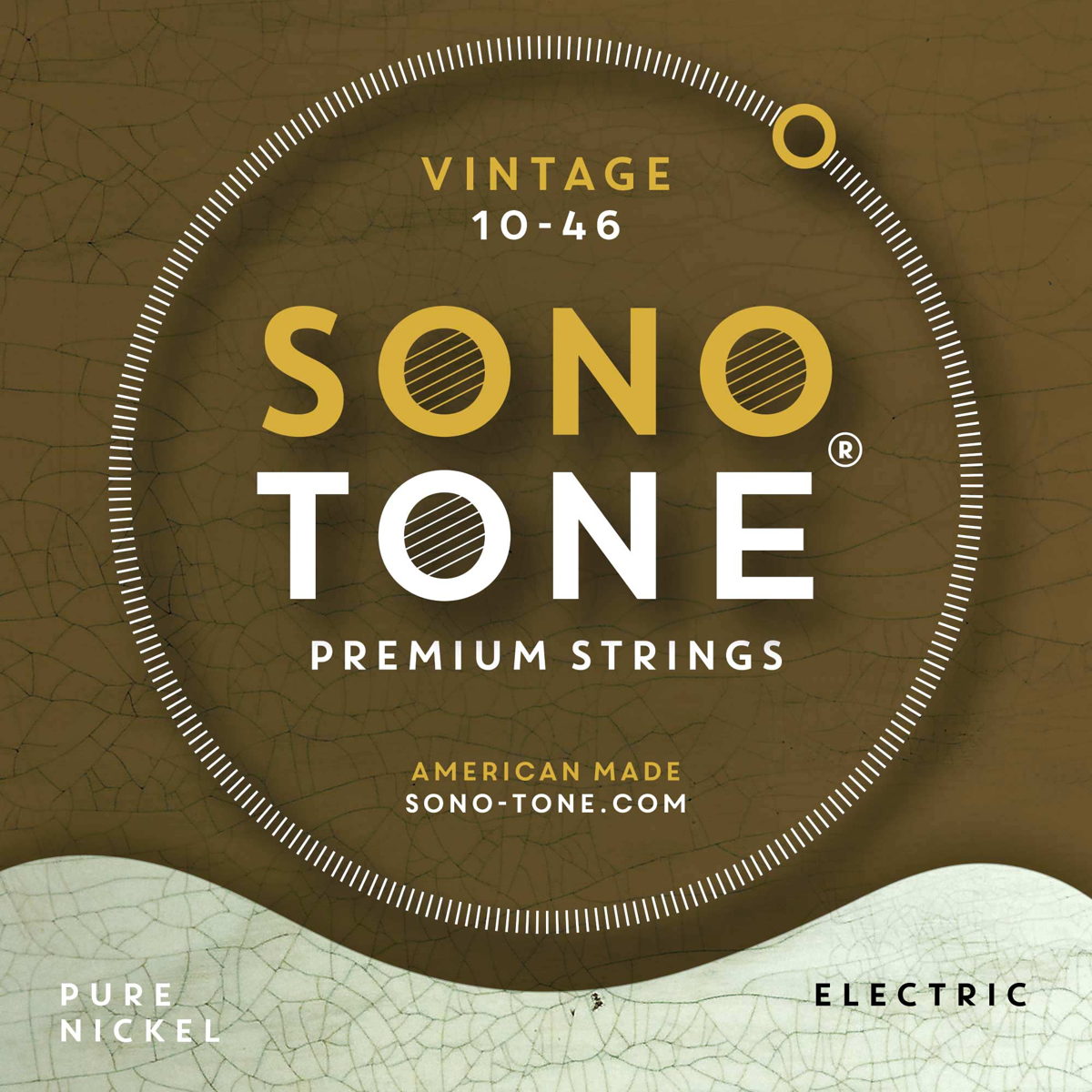 "I put them on, and the guitar just didn't sing. So, I wondered: Is it the guitar? Is it the strings? Should I let them settle in? Or, does this have something to do with the way I purchased the guitar? But, instead of waiting, I ended up just switching those strings out with a set of SonoTone strings. The guitar has sounded the way I hoped it would — the way it was meant to sound — ever since. Once I put the SonoTone strings on, it felt right."
In addition to achieving the sound he wants from any guitar with SonoTone strings, Velandia can now also be certain that each new set of strings he puts on a guitar will have tactile feel and response that a professional player can only get from boutique string manufacturing processes and high-quality materials.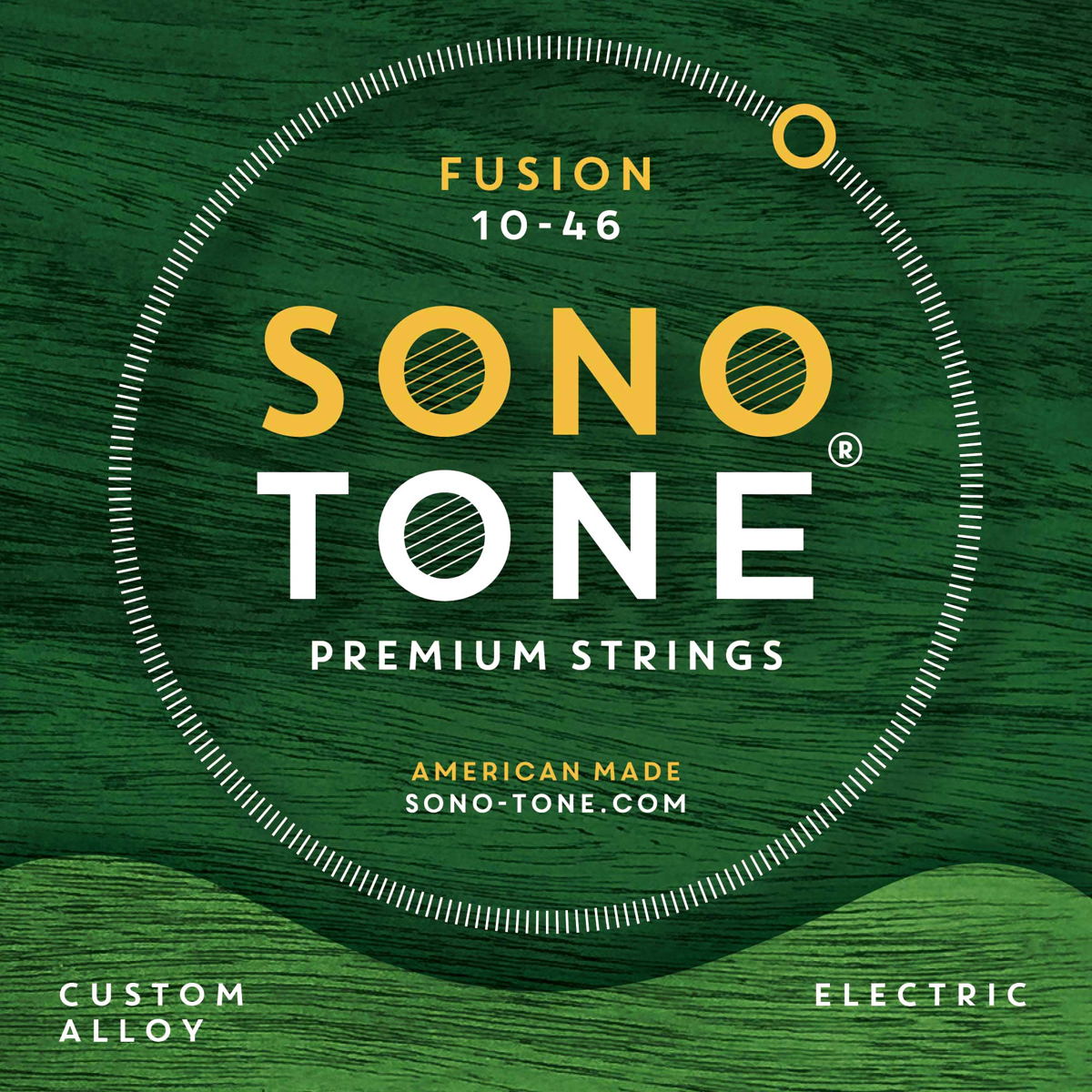 "There's a certain feeling when you're using something that is great quality, and I get that feeling when I play these strings," Velandia said. "It doesn't matter which set I have on. It's almost like I can tell that I have SonoTone strings on.
"They make a huge difference," he added. "People just have to get them and try them for themselves and see what they notice."
To find out how the SonoTone strings can enhance the sound of your own guitar, please visit to www.sono-tone.com for more information.
---
David Ball Public Relations, Hummingbird Media, Inc.

Jeff Touzeau Public Relations, Hummingbird Media, Inc.